Riverwalk Cruise Nights - May 10th, June 14th, July 12th, August 9th 2018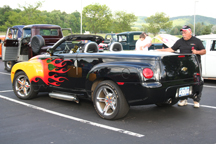 The Riverwalk Cruise Nights have become a premier summer car enthusiast event for the area. This event began as a weekly summer event approximately fifteen years ago attracting just a handful of cars each week. It has evolved into a once a month event, attracting between 35 and 60 vehicles per month. It is held on the second Thursday of each month during the months of June, July, and August from 6:00 PM until 8:00 PM. Please note we are starting our Cruise Nights in May now!!!
It is a family oriented event. The Riverwalk staff provides games for the kids who may not yet be old enough to appreciate the vehicles. People bring their lawn chairs and just sit and enjoy good conversation, great cars, music, fun games, great food, and great shopping!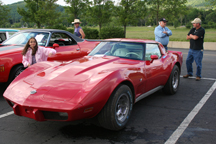 As an added benefit for the vehicle owners, Riverwalk provides some great door prizes in the form of amusement park tickets, tickets to sporting events, and tickets to local museums and other cultural events. Riverwalk Property Management also awards a gift certificate to area restaurants to the vehicle selected as the Drivers Choice by the owners of all the participating Cruise Night vehicles each month.