Kmart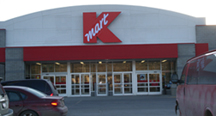 Riverwalk Plaza is anchored by the 95,000 square foot Kmart department store. The largest store in Riverwalk Plaza. It features a full line of mens, womens and childrens clothing. An electronics department, a hardware department featuring Craftsman tools, an automotive department, a pharmacy, a garden shop, a shoe department, and many specialty areas. The store also features a Little Caesars Pizza Shop and Cafe.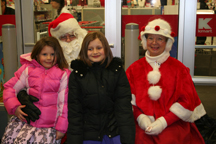 Kmart is open daily from 8:00 AM until 10:00 PM Monday through Friday and 9:00 am to 10:00 pm on Sunday.
Thanksgiving Day 6:00 am til 10:00 pm on Black Friday
Beginning December 13th through December 23rd 6:00 am - Midnight Christmas Eve 6:00 am - 10:00 pm, Closed Christmas Day.
Kmart is located at:
121 Bolivar Road
Riverwalk Plaza
Wellsville, NY
phone: (585)593-0030.
For additional information on the features and services available at Riverwalk Plazas Kmart go to the Kmart Web page.
Store Services: