Riverwalk Plaza Tenants Association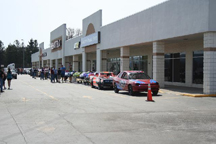 The Riverwalk Tenants Association was developed by Riverwalk Property Management Company to create a relaxed forum where Riverwalk tenants can discuss questions, concerns, review scheduled events sponsored by Riverwalk Property Management or just to catch up with their co-tenants.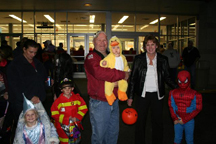 Riverwalk Plaza is currently host to many events throughout the year sponsored by Riverwalk Property Management. Some of the events include the Motor Sports Expo, RV Outdoor Show, Cruise Nights in June, July and August. Other events include Halloween Family Fun Night with organized trick or treating and a costume contest. There is also a Christmas Tree Lighting with a live remote from a local radio station, includes a visit with Santa and Fireworks.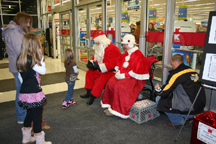 Christmas Family Fun Night is another event in which there is a live remote with the local radio station and it offers hayrides with Mr. And Mrs. Clause and a select ensemble from the local high school music program. The events list continues to grow. All stores in the plaza participate in these events.